How to Edit a Form
Select the 'Forms' icon from the on left-hand navigation panel.
Click on 'My Forms' from the menu bar at the top of the screen.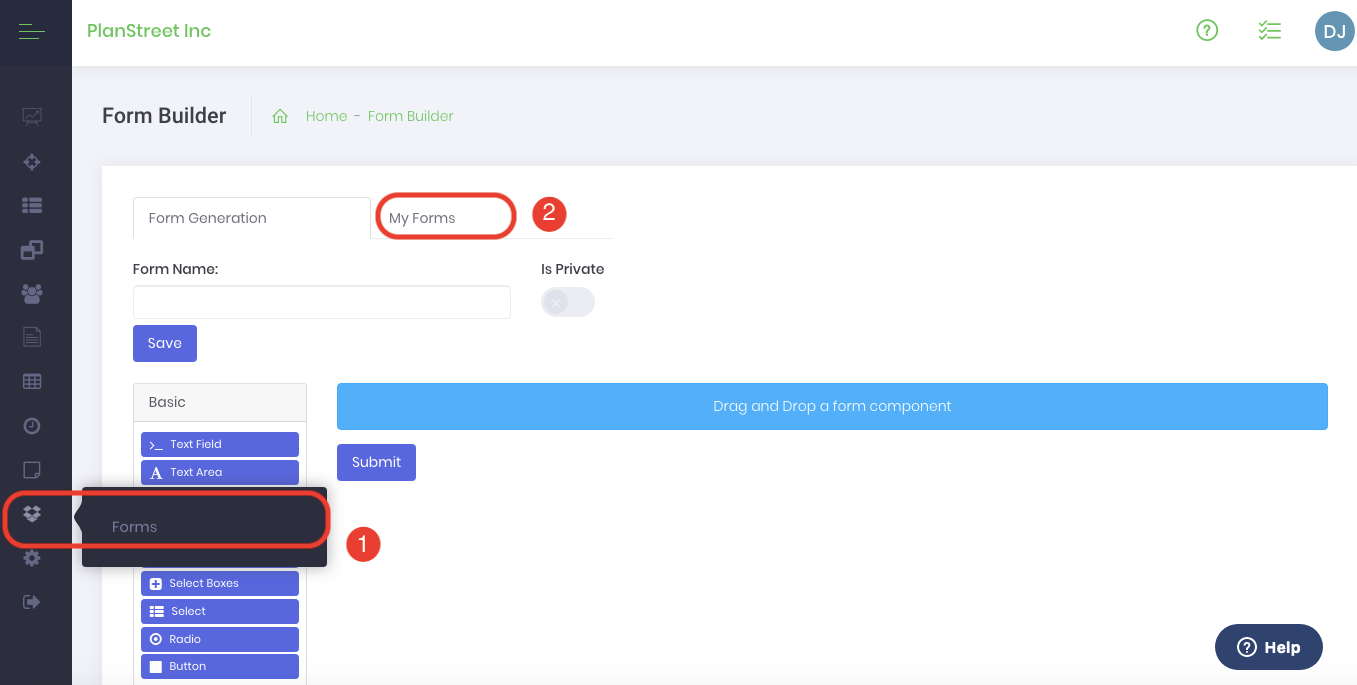 From the list of forms choose the form you want to edit.
Click on the 'Edit' button present on the top right corner.
For each of the components that you need to change, hover over the area and choose the "Edit" icon to load the Component settings pop up. Make the changes and save the component.
When you are done making all the changes 'Save' your form.