The survey component will allow you to create a form that can ask multiple questions that will have the same set of answers.
If you are creating a new form then you will need to begin by adding a container to the work area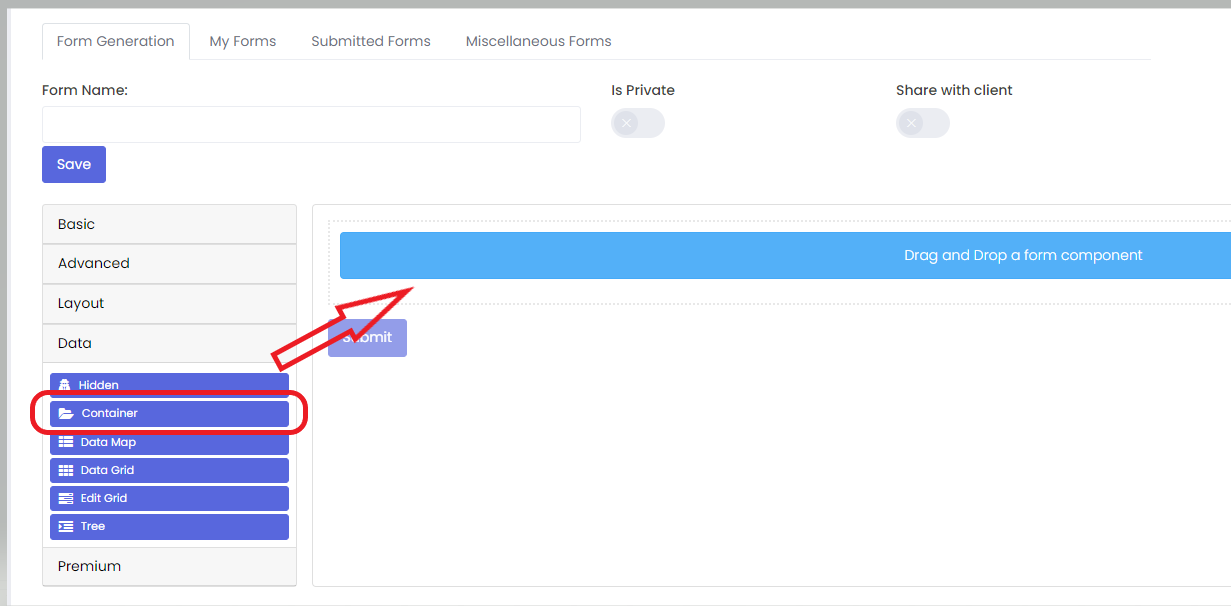 Next, drag your survey component over to the work area and place it in the container.
Once you add the component the edit screen for that component will pop up.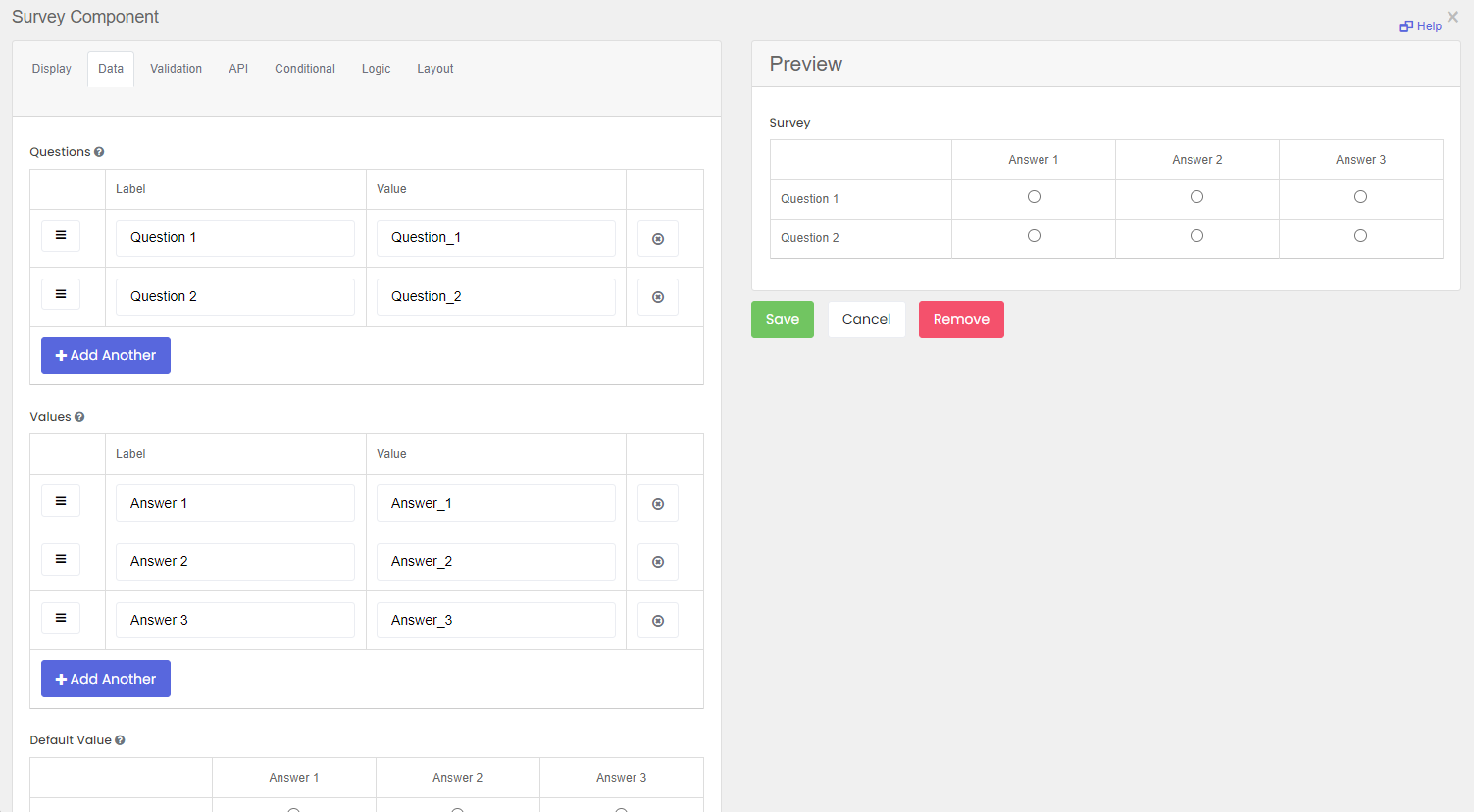 On this screen add your questions in the top area and the answers in the bottom. You can see the preview on the right side of how the survey will look as you add more questions / answers.
Once you have entered all the questions / answers, click save and the survey is now complete.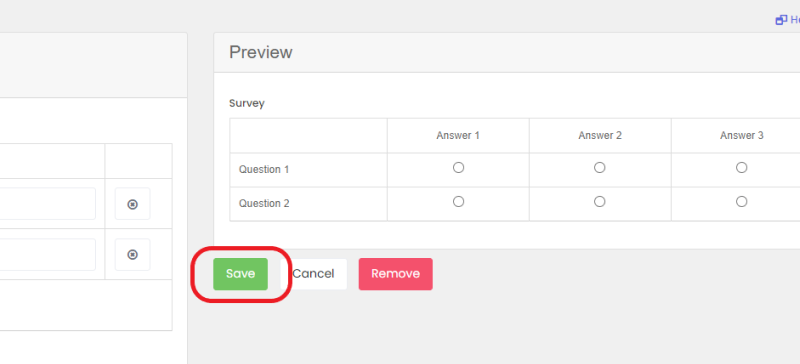 Surveys may be used as stand alone forms or may be built into other forms as well.